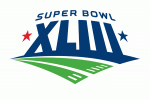 This time every year I get excited about the Super Bowl.  The commercials, not the game.  You might expect it, coming from a marketing consultant.   Interesting facts:
For the first time in a long time a beer company is not the largest SB advertiser.  Pepsi takes first place with 5.5 minutes.  Anheuser-Busch is second with 4.5 minutes.
Cost of a 30-second spot on the Super Bowl: $3 million.  At least that's what NBC is quoting.  They had sold 85% of their inventory by 9-1-08.  Then the financial meltdown happened.  The actual price, especially for companies with multiple spots: probably closer to $2.5 million.
There's some sixty second spots this year, which I enjoy.  Twice as expensive and they let the creative people do more things.  CareerBuilder.com has one that is sure to be remembered because of its semi-annoying repetition.  A bit risky since they don't reveal the brand until the very end.  I don't feel it would have fought the humor to bring the advertiser's name into the spot earlier, and earlier is ALWAYS better than later.  Rough cut of Pepsico's SoBe's 60-sec Lifewater ad.  Could be: really rough cut; really bad ad; I'm really not their demo.  Because I really don't get this ad.  Really.
Okay, here are outtakes from the E*TRADE baby spots.  Nothing to learn here, just funny stuff.
Sign the end may be near: Cash4gold.com is running a spotthis year in the Super Bowl.
OOOH 3D!  The Monsters vs. Aliens trailer will be broadcast in 3D, but you probably don't have your glasses (hey, they only distributed 125 million). . .but it is a pretty cool idea.
Miller may be doing the most interesting thing this year: 1 second ads.  That, incidentally, took 17 hours to shoot!  They shot a bunch, see them here.  And probably count them successful before the first one airs because of the level of pre-game publicity they've generated.  With the 30-second ad that introduces the concept as context, it's pretty entertaining.
Okay, here's your warm up: The top 10 spots from the 2008 Super Bowl