Before we talk about how we might work together let's talk about whether we should work together at all.

I'm not an agency with a cool-looking conference room and people hurrying down hallways. If that's your comfort level, we shouldn't work together.

I want to work with passionate owners. People who care deeply about what they do. People with a powerful 'why'. My why.

If you need someone who has all the answers, we shouldn't work together. I don't. Nobody does.

If you're convinced the solution to your challenge needs to be complex and expensive because your challenge is a hard one, we shouldn't work together. I don't do complex and expensive because your solution is simpler than you think. Always.

The solution to your challenge is also harder than you think. Yes, I just said it's simpler than you think. But simple doesn't mean easy. Make sense?

Have you been shaking your head yes? Read on. No? Keep looking, there are LOTS of people out there.
I take small, measured steps. I test, refine, measure and repeat. I try to do that as early in the project as is reasonably possible. This approach is far less sexy than going for "one fell swoop" grand solutions (Let's make a splash.). With the tools available to us today we can test our way to the answer. No fell swoops required. No fell swoops here. Most of that is simply designed to sell you, NOT sell more of what you sell. Okay, you made it down to here, so, how can we work together?
"Just Start!" – Retainer With most owners we just start. Where I'm needed most. They buy a 10-hour retainer for $1,750 or a 20-hour retainer for $3,000 and we start. At the end of each retainer you decide whether you want to re-up.
I do a lot of things, like optimize your website (bring more of the right people into your site) and convert more of them into a lead or sale), tell your story with more clarity and power and I can even be your Virtual Director of Marketing. But perhaps the best way to get started is to Just Start, as I describe above. And I almost forgot, you can also start with a two-hour retainer for $500. No long-term commitment and we can point me in any direction that's needed.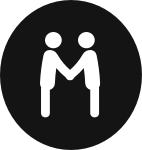 I'd Love to Learn More About You
If something on this page strikes a chord with you I'd love to learn more about what you're up against. You can call 480-948-0029 during regular business hours, MST, email me or complete the form.