My Story
I'm Hamilton Wallace. Looking back, everything since I can remember pointed me toward what I do.
I grew up with a stutter, which made me acutely aware of how you put words together. And then in college I walked out of a class having had my mind officially blown. The class, Reasoning, Logic and Persuasion, taught me how to see behind words to dissect arguments; stripping away the BS to reveal the truth about the message.
Good training, it turned out, for a future marketer.
Fast forward to me as a freshly minted IBM salesman solving complex business problems with high-priced "big iron."
I'll never forget the day that changed…
I was having lunch with a customer when he thanked me, saying the informal marketing advice I had given him a couple months prior was just as valuable to his business as all the equipment I had just sold him. After that kept happening I realized I enjoyed this more than my job selling for IBM.
By the way, the image above? 13 miles, 26 obstacles and plenty of mud in the midst of the Tough Mudder. Reminding myself what doing the near impossible feels like. But I digress…
The mind blowing part was this kept happening. So I quit my job at IBM, got an MBA, ran the marketing for two small companies and then finally declared myself a marketing consultant. That was more than 30 years ago.
Since then I've faced every conceivable marketing challenge at the side of my clients. And I've learned valuable lessons. From successes. And from failures. But working together, with what you know and with my experience, I wouldn't bet against us!

I help business owners increase sales.
Owners come to me looking for a variety of things — a new website, their first prospecting campaign, fresh ideas. But really, the "thing" they want is to increase sales.
Isn't this why you're here, really here?
There are many things that go into increasing sales, and I've included links to specifics below, but it gets down to accomplishing a few fundamental things:
Refocusing your strategy to attract more of the right people to your business.Your website is a key.
Increasing the percentage of those people who turn into a lead or customer. Again, your website is important because it's doing much of the work Develop strategy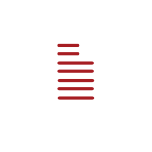 Uncover Story and write sales copy Drive implementation Focus on website conversion Test, test, test.
I do my homework so the changes I recommend are informed by the people they're designed to appeal to. We work with your creative people or ours to make these changes. I become in many instances your
Virtual Director of Marketing
. But we'll do what needs doing, NOT some track or process I try to sell to everybody (I don't do that!!). I don't do anything in a vacuum.
I'll talk to you because I want to understand what you want customers to know. I'll talk to your customers because I want to know their perceptions in their words.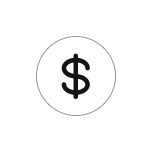 I charge a project fee for easily defined projects or on a retainer.
"I can't afford you" does not apply here.You can use me as little as two hours.
More detail about hiring me to:
So Here We Are, You and I…
And now, here we are. My stuttering is all but gone away, I'm still chasing that wonderful feeling I get when I create results, and you're here looking for some! Results, that is!!
I'd be honored to learn more about the challenges you face and the problems you want solved.You can call during regular business hours: 480-948-0029.Or email me: hamilton@wrmarket.com.