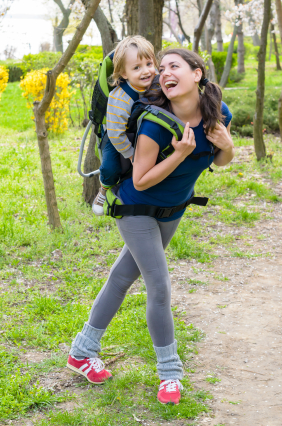 Just in case you need a reminding, and we all do, I'm reminding you:
The more you refine your focus on a single target customer, the more successful you'll be.
Maybe suggesting a business dedicated to left-handed single mother hikers is a bit over-the-top, but you get the idea.
The more specific a voice you can use, the better you demonstrate you understand their unique needs and translate that understanding into specific solutions for a very select, very specific customer, the faster your sales will grow.
But wait a second (you protest!), as my business has grown my customer base has broadened too. And with that you broadened your message, haven't you?  So why have sales slowed down?!
I'll tell you why.  You sound like everybody else now.  Your message doesn't really speak to anyone specifically, emotionally, DIRECTLY ENOUGH that it is stopping them AND causing them to take action. And this is exactly the trap most business owners slide into.
How about these folks:
www.scottevest.com sells a relatively small collection of clothing for geeky travelers.  A travel vest, for example, designed with 22 pockets to carry all your tech gear: phone; iPad; money; keys; iPod; camera; charging cords; etc.
www.farmersonly.com is a singles/dating site for farmers.  Seriously.
So, maybe you've strayed.  Who is your target customer?  Re-define who this person is.  Revisit their persona: man or woman; age; job; married or single; kids or no; pain point.  Really.
Then write for this person.  What's happening on your website that isn't particularly interesting for this person?  Ditch it.  Does this mean you'll lose other types of customers?  Maybe (but far fewer than you fear).  But you'll pick up many more because you're finally "talking my language" again to a specific group.