What's next for you? 
The problem isn't a lack of ideas, it's too many (which to choose?) and how to implement.
Together, we can figure this out.

Hire me to be your Virtual Director of What's Next. Pay $500 per month, cancel at any time. I've been a small business marketing consultant for 30+ years. After working with literally hundreds of small businesses I've boiled down the value I bring to a relationship to its essence: helping you decide what to do next and improving your implementation. This minimal approach to working together reduces my time and your cost. 
You see, my experience is owners don't have a problem coming up with an idea for what to do next, the problem is they have too many. They struggle with which idea to try, wasting time and limiting growth. Plus, implementation can be hit and miss. More time and money wasted. Growth slowed. Sound familiar?
I've seen just about every problem, barrier, blind spot, surprise and situation imaginable. Really. With me by your side, you can act more quickly and do a better job implementing. Isn't that what you need right now?

Keep moving forward. Uncertainty around what to do next costs you time. And even though you know more about your business than I ever will, I can help you decide which of the many options you face to move on first. First, I'm objective, I'm a fresh set of eyes. Second, I've been down this path — I've been part of this process — many, many times.
Bottom line, I can help you make a better choice for what to do next, faster. I can also make your idea better. Like the remodeling contractor that came to me wanting to advertise a product they have finally received a patent on. I helped them start an advertising campaign, but not about their patented product. That was more than 20 years ago. We're still working together today. Or like the partners of a law firm who have been struggling for almost two years with the idea of making a major shift in their advertising. It was a big shift and it just felt too risky for them to move forward on. I was the catalyst that got them moving on the idea, finally. And the idea we moved on was literally 180 degrees different from their original thinking. Cases increased 60%.

Implement better — maybe different. Owners can make a lot of mistakes implementing, from hiring the wrong creatives and paying too much to not tracking results or quitting too soon on an idea. These things won't happen when I'm on the team. I won't let them.
Implementing, tracking, refining (fixing the things that don't work, keeping the ones that do) in small steps, and doing it well, is more important than the idea. It's what we'll do. If you don't have the people to implement the idea I can assemble a team.
Plus we'll start implementing early. Planning is fine, and we won't skip this step, but going live with an idea, quickly, putting it in front of live prospects, quickly, reveals the next step far better than any plan. This may be different for you, but in this digital world, it's the fastest, least expensive path from where you are now to a marketing campaign that succeeds. Like the client who proudly announced that direct mail doesn't work. After asking for details it was obvious they made a handful of mistakes. We fixed those mistakes, dropped another mailing, and that mailing generated more new customers in three months than the company had attracted in the last three years.

Filling in the blind spots. It is what it sounds like it is. You have blind spots. I can fill them in.
You don't know how many times I hear, "Oh, we tried email before and it doesn't work." Or Google Ads or direct mail or banner ads or whatever you've tried that didn't work. The reality is: the way you tried it didn't work. Practically any assumption you make, from why people buy to what does and doesn't work in your industry is a potential blind spot. I don't have those. I won't let them limit our possibilities or slow us down.
An entrepreneur bought a custom door manufacturer and wanted my help to grow it. The previous owner had basically one message and that was quality. Quality, quality, quality. I discovered a blind spot: that while quality will get you to the dance, it won't get your danced with. Reliable delivery appeared to be a key buying motivator, which was missing in their message. (By code, exterior doors must all be installed before certain work can begin inside the home.) After we added a reliable delivery guarantee to his message, sales started to takeoff.

We'll take small, measured steps. We'll test, refine, measure and repeat.
HOW DOES IT WORK?
Glad you asked. We'll meet once a month in a Google Meet meeting. We'll do what needs doing, based on where we are in the process. More planning and brainstorming early in the relationship, moving into fine-tuning current projects and assessing new ones as time goes on. In between, we communicate via email. In between, we both have assignments to follow up on.
This may feel less concrete than you prefer (i.e., I'll do X, Y, Z and 1, 2, and 3 each week), but I leave it open and flexible because, as I just said, we do what needs doing. My best advice is if something I've said strikes a chord, call me, let's talk. If we both are comfortable, let's just start.
The fee is $500 per month, paid via credit card and billed the first of each 30-day period worked. Either party can cancel at any time.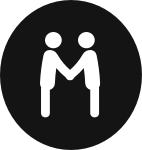 I'd Love to Learn More About You
And, I'm sure you have a million questions. At least, I hope you do. You can call 480-948-0029 during regular business hours, MST, email me or complete the form.