Company: Scottsdale Seminars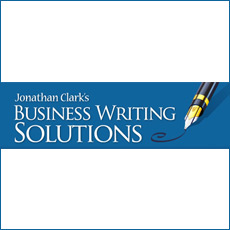 What do you do when the company you wanted to build, the thing you wanted to become, just isn't selling?  Admit it and pivot!!
Which is where this corporate training startup was when they first reached out to me. They were less than a year old and had unsuccessfully marketed themselves as a complete training solution; from time management and business writing to conflict resolution. If you had a training need, they could satisfy it.
The only problem I saw with this was it put them squarely in competition with much larger, more established training providers. When I asked the owner what the company did best – – what he felt they offered that was better than anything else available – – he said "well that's easy, business writing training."
The strategy then became to focus on that as their "Trojan Horse." With the expectation that once inside an organization with this training, they could ask the question, "what other kinds of training needs can we help you with?"
After interviewing a handful of their target customers (CEOs and directors of training of mid-market sized companies) we chose direct mail as the method to reach out to this group and started a coordinated, multiple touch campaign.
The campaign worked so well promoting business writing training that the company has never had to ask the question "what other kinds of training needs can we help you with?"
Please watch the video by Jonathan Clark, the owner of the company. He says it all. But my favorite story is a COO telephoned Jonathan with one of our letters still in her hand. She basically hired him on the spot. When he asked "but don't you want to know what my fee is first? She said "if you can teach my people to write as well as this letter is written, we'll figure out a price that works for both of us – – let's worry about that later."
I've been Jonathan's Virtual Director of Marketing ever since. And 2013 was the best year of his career.
Precious time and money are wasted not accepting something this fundamental to your business could be wrong. That's natural, it's human. It's daunting to think that something so basic as why you're different just isn't working. In Jonathan's situation we had to first determine whether the problem was what they we're saying or how they were saying it. You know, is the problem people aren't interested in what you're selling or that people just don't know (your story isn't getting through – – isn't being heard)? We determined that it was the latter, and started chipping away at it.
I'd be happy to explore how we can help you understand more about your market situation and how to move it forward. Send me an email (hamilton@hamiltonwallace.com) or call my cell at 602–369–1009.