I've been the Virtual Director of Marketing for small business owners for 30+ years.

You want to grow your business faster than it's growing right now. The solution is simpler than you think. Really. The list of reasons  you aren't growing faster isn't huge; people don't understand why you're a better choice, not enough people are getting the message, the wrong people are getting the message. 

I want to work with passionate owners. People who care deeply about what they do. People with a powerful 'why'. My why.

You have lots of questions. And lots of ideas. More than you can handle. The result is few get implemented. I can help you sort out options, prioritize, and get new ideas implemented faster and better than you could without me. I've been proving it for 30+ years.

It's a simple relationship. I play whatever role you require. If you aren't sure what to do next, we have a proven process we go through our first month together that informs the focus and direction of our work. After that, I play whatever role you require.

Have you been shaking your head yes? Read on. No? Keep looking, there are LOTS of people out there.
We'll take small, measured steps. We'll test, refine, measure and repeat. I try to do that as early in the project as is reasonably possible. This approach is far less sexy than going for "one fell swoop" grand solutions (Let's make a splash.). With the tools available to us today we can test our way to the answer. No fell swoops required. No fell swoops here.
To get this done we'll meet via net meeting (screen share) twice a month. We'll typically be emailing in between to maintain momentum.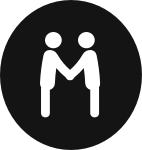 I'd Love to Learn More About You
If something on this page strikes a chord with you I'd love to learn more about what you're up against. You can call 480-948-0029 during regular business hours, MST, email me or complete the form.